Credits
Writer: Yeonsoo Julian Kim
Art: Jerel Dye
Copy Editing: Kirsten Hipsky
Beta Testers: Daria Amelina, Gloves Belanger, Dean Chua, Ian Crider, Alissa Franklin, Serin Lee, Sarah Levy, Shaira Manahan, Kaleton Martinson, Mikayla Parsons, AJ Solis, Jia Wen Siow, Victoria Struth, Eric Thomas, Joanna Ting
Managing Editor: Rebecca Slitt
ChoiceScript Language Design & Development: Dan Fabulich
"The Fog Knows Your Name" is Copyright 2019 Clio Davis. All rights reserved.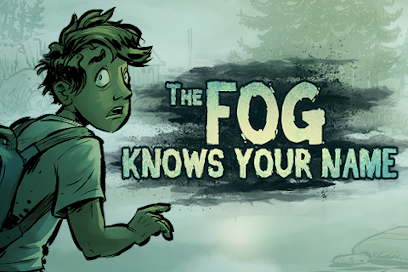 About the Author
Clio Yun-su Davis is a game designer and writer who has contributed to tabletop roleplaying games such as Kids on Bikes, FlipTales, and We Are All Monsters. They have also created live-action roleplaying games such as Golden Cobra Challenge winner The Long Drive Back from Busan and the card game Battle of the Boy Bands. In addition to designing games, Clio writes tie-in fiction for the Blue Rose RPG and other short speculative works.
About Choice of Games LLC
Choice of Games LLC is a California Limited Liability Company dedicated to producing high-quality, text-based, multiple-choice games. We produce games in house, including Choice of the Dragon and Choice of Broadsides. We have also developed a simple scripting language for writing text-based games, ChoiceScript, which we make available to others for use in their projects, and we host games produced by other designers using ChoiceScript on our website. All of our games are available on the web. We also produce mobile versions of our games that can be played on iPhones, Android phones, and other smartphones.
We announce new games on our blog, Twitter, Facebook, and Google Plus.
More about Choice of Games LLC