Credits
Writer: Ian Thomas
Cover Art: Ann-Christin Pagoda
Copy Editing: Kara Maloney
Line Art: Paul Wang
Beta Testers: Mouse Elisedd, Emily Conn, Georgia Darcie, Tamara Diaz, Shannon G., Brian Lange, Luke Kania, Kevin Nguyen, Kim Nguyen, Dar Rivkin, AJ Solis, Elizabeth Stamenkovic, Luke Sutton, Brittany Tressley, Larry Truss, Tyler, James Upp, Barbara V.
Managing Editor: Rebecca Slitt
ChoiceScript Language Design & Development: Dan Fabulich
"Pendragon Rising" is Copyright 2015 Ian Thomas. All rights reserved.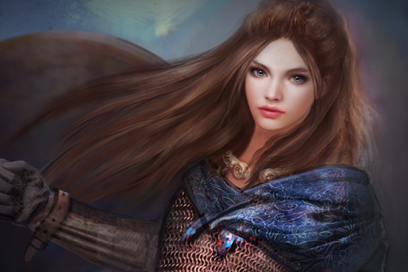 About the Author
Ian is a games programmer, designer and writer who has wrestled computers for a living for two decades. He's worked in interactive television, education, puppet-making, film, publishing and the video games industry, where he's helped bring to life games such as the award-winning LEGO series, the LittleBigPlanet series, and Frozen Synapse Prime. He's also a writer of Napoleonic zombie movies, children's books about Cthulhu, and live-action events. Most of his time is spent working on gameplay and code for the Swedish company Frictional Games, most recently on SOMA, their widely-acclaimed sci-fi horror game. He lives in Wales.
About Choice of Games LLC
Choice of Games LLC is a California Limited Liability Company dedicated to producing high-quality, text-based, multiple-choice games. We produce games in house, including Choice of the Dragon and Choice of Broadsides. We have also developed a simple scripting language for writing text-based games, ChoiceScript, which we make available to others for use in their projects, and we host games produced by other designers using ChoiceScript on our website. All of our games are available on the web. We also produce mobile versions of our games that can be played on iPhones, Android phones, and other smartphones.
We announce new games on our blog, Twitter, Facebook, and Google Plus.
More about Choice of Games LLC
Some versions of this game were built using the Chromium Embedded Framework, Copyright (c) 2008-2013 Marshall A. Greenblatt. Portions Copyright (c) 2006-2009 Google Inc. All rights reserved.
Redistribution and use of the Chromium Embedded Framework in source and binary forms, with or without modification, are permitted provided that the following conditions are met:
Redistributions of source code must retain the above copyright notice, this list of conditions and the following disclaimer.
Redistributions in binary form must reproduce the above copyright notice, this list of conditions and the following disclaimer in the documentation and/or other materials provided with the distribution.
Neither the name of Google Inc. nor the name Chromium Embedded Framework nor the names of its contributors may be used to endorse or promote products derived from this software without specific prior written permission.
THIS SOFTWARE IS PROVIDED BY THE COPYRIGHT HOLDERS AND CONTRIBUTORS "AS IS" AND ANY EXPRESS OR IMPLIED WARRANTIES, INCLUDING, BUT NOT LIMITED TO, THE IMPLIED WARRANTIES OF MERCHANTABILITY AND FITNESS FOR A PARTICULAR PURPOSE ARE DISCLAIMED. IN NO EVENT SHALL THE COPYRIGHT OWNER OR CONTRIBUTORS BE LIABLE FOR ANY DIRECT, INDIRECT, INCIDENTAL, SPECIAL, EXEMPLARY, OR CONSEQUENTIAL DAMAGES (INCLUDING, BUT NOT LIMITED TO, PROCUREMENT OF SUBSTITUTE GOODS OR SERVICES; LOSS OF USE, DATA, OR PROFITS; OR BUSINESS INTERRUPTION) HOWEVER CAUSED AND ON ANY THEORY OF LIABILITY, WHETHER IN CONTRACT, STRICT LIABILITY, OR TORT (INCLUDING NEGLIGENCE OR OTHERWISE) ARISING IN ANY WAY OUT OF THE USE OF THIS SOFTWARE, EVEN IF ADVISED OF THE POSSIBILITY OF SUCH DAMAGE.