Credits
Writer: Lynnea Glasser
Art: Cat Farris
Copy Editing: Lauren O'Neal
Beta Testers: Candice Archie, Mouse Bowden, Jac Colvin, Emily Conn, Jennifer Cutshall, Dallas Dickinson, Adam Encrapera, Robert Eppley, FairyGodfeather, Thomas Franklin, Russell Glasser, Hollywood_University, Chadley Lewis, Fran Macjus, Will McGee, Joshua Moretto, Jun Reyes, Andrew Salazar, Andrew Schaefer, Joel Schmidt, AJ Solis, Mabel Tan, Robin Todd, Barbara Vogler.
Managing Editor: Jason Stevan Hill
ChoiceScript Language Design & Development: Dan Fabulich
"The Sea Eternal" is Copyright 2016 Lynnea Glasser. All rights reserved.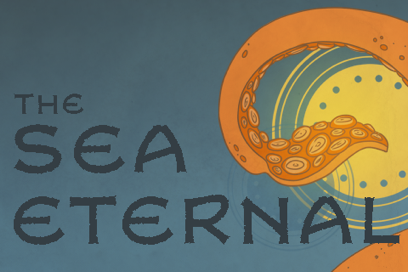 "The Sea Eternal" is dedicated to the memory of Claire Smith.
About the Author
Lynnea Glasser is a past winner of the Interactive Fiction Competition, with multiple XYZZY awards. She draws on her science background to create strange and beautiful worlds that speak to our humanity. She also loves mischievous cats, deep oceans, creative cooking, her inspiration husband and the worthiness of trying to make some order from chaos.
About Choice of Games LLC
Choice of Games LLC is a California Limited Liability Company dedicated to producing high-quality, text-based, multiple-choice games. We produce games in house, including Choice of the Dragon and Choice of Broadsides. We have also developed a simple scripting language for writing text-based games, ChoiceScript, which we make available to others for use in their projects, and we host games produced by other designers using ChoiceScript on our website. All of our games are available on the web. We also produce mobile versions of our games that can be played on iPhones, Android phones, and other smartphones.
We announce new games on our blog, Twitter, Facebook, and Google Plus.
More about Choice of Games LLC