Credits
Writer: Kie Brooks
ChoiceScript Language Design & Development: Dan Fabulich
This game was written by Kie between bouts of studying Chinese, Japanese and Korean. Some people say he is crazy, others just try to avoid his gaze.
If you like this game please go to http://www.taichipro.com and buy his Tai Chi CD.
Disclaimer
The author has never died before so any depiction of the afterlife may not be 100% accurate.
Should you die and unhappy with this depiction have more accurate information, then please contact the author via spiritual apparition or similar and he may update the game to reflect your experience.
If on the other hand having died you find that his depiction is accurate then please convince your surviving relatives and friends to rate the game 5 stars for accuracy.
"Dead Already?" is Copyright 2011-2012 Kie Brooks. All rights reserved.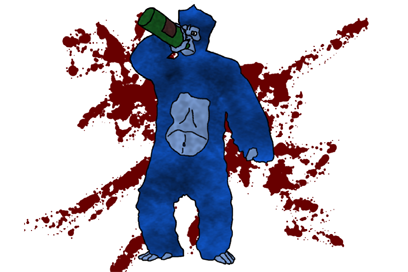 About Choice of Games LLC
Choice of Games LLC is a California Limited Liability Company dedicated to producing high-quality, text-based, multiple-choice games. We produce games in house, including Choice of the Dragon and Choice of Broadsides. We have also developed a simple scripting language for writing text-based games, ChoiceScript, which we make available to others for use in their projects, and we host games produced by other designers using ChoiceScript on our website. All of our games are available on the web. We also produce mobile versions of our games that can be played on iPhones, Android phones, and other smartphones.
We announce new games on our blog, Twitter, Facebook, and Google Plus.
More about Choice of Games LLC