Credits
Writer: Foong Yi Zhuan
Beta Testers: mossheart, Logan3000x, FutbolDude21586, Kristina_NRE, phantom1321, TheNobleOne, FaustXIII, Guillaume_Nutella, CaesarCzech, Rav3nsblad3, Jok3rzRvmpvg3_98, EclecticEccentric, Micheal_Blanco
ChoiceScript Language Design and Development: Dan Fabulich
Special Thanks: Foong Yi Chao, Foong Hui Min, Jac Colvin, ruhenri, Urban, idonotlikeusernames, Carlos.R, Prof_Chaos, Josetrayamar, djisma69, AAO, Phoenix_Wolf
"Gladiator: Road to the Colosseum" is Copyright 2019 Foong Yi Zhuan. All rights reserved.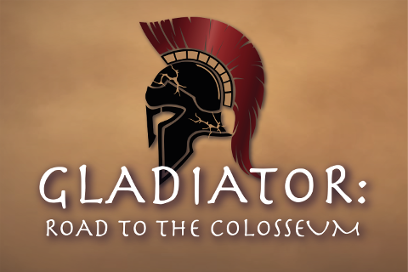 About the Author
Foong Yi Zhuan is based in San Francisco and can often be found writing and playing games. He spends his free time playing ultimate, being a data analyst and dreaming of making games. He also has the rare talent of being able to fall asleep anywhere. Follow him on twitter or facebook @whatthefoong!
About Choice of Games LLC
Choice of Games LLC is a California Limited Liability Company dedicated to producing high-quality, text-based, multiple-choice games. We produce games in house, including Choice of the Dragon and Choice of Broadsides. We have also developed a simple scripting language for writing text-based games, ChoiceScript, which we make available to others for use in their projects, and we host games produced by other designers using ChoiceScript on our website. All of our games are available on the web. We also produce mobile versions of our games that can be played on iPhones, Android phones, and other smartphones.
We announce new games on our blog, Twitter, Facebook, and Google Plus.
More about Choice of Games LLC