Credits
Writer: John Lance
Beta Testers: Guilherme Da Silva, Hector Lopez, Hlara Hellfire, Katie Urbauer, and Kurozora Konoi
Copy Editing: Mouse Bowden
Art: Original drawing by Ariana Luberto
ChoiceScript Language: Dan Fabulich
"Interstellar Airgap" is Copyright 2021 John Lance. All rights reserved.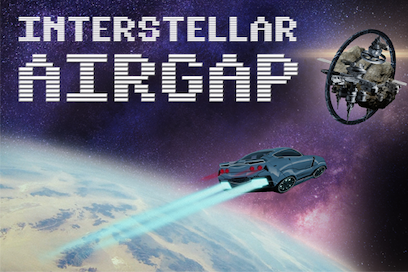 Special Thanks
All the beta testers, everyone who read and commented on the WIP thread. Most importantly, of course, my wife Andrea!
About the Author
John Lance is a writer, husband, and foster parent originally from Dayton, Ohio. He loves books and adventure games, which is likely apparent from page one. His debut Choicescript release, Score of a Lifetime, was published in 2020. You can follow him on Twitter at @JohnLanceTweets if you'd like opinions on card games and combat sports.
About Choice of Games LLC
Choice of Games LLC is a California Limited Liability Company dedicated to producing high-quality, text-based, multiple-choice games. We produce games in house, including Choice of the Dragon and Choice of Broadsides. We have also developed a simple scripting language for writing text-based games, ChoiceScript, which we make available to others for use in their projects, and we host games produced by other designers using ChoiceScript on our website. All of our games are available on the web. We also produce mobile versions of our games that can be played on iPhones, Android phones, and other smartphones.
We announce new games on our blog, Twitter, Facebook, and Google Plus.
More about Choice of Games LLC