Credits
Writer: Kie Brooks
ChoiceScript Language Design & Development: Dan Fabulich
This game was written by Kie when he should have been studying.
If you like this game please go to http://www.taichipro.com and buy his Tai Chi CD.
Your level of paranoia will increase and decrease throughout the game depending on your choices.
Depending on your level of paranoia, you may perceive your choices differently.
It would probably be a good idea to avoid letting your paranoia exceed 90%.
Images
The mobile icons/splash screen are derived from a photograph under the Creative Commons. http://www.flickr.com/photos/ardenswayoflife/3195323446/ / CC BY SA 2.0
Disclaimer
This adventure is not intended to poke fun at anyone suffering from paranoia. If you believe you are suffering from any medical condition please consult your doctor. It is highly unlikely that they want to kill you and harvest your organs.
"Paranoia" is Copyright 2010 Kie Brooks. All rights reserved.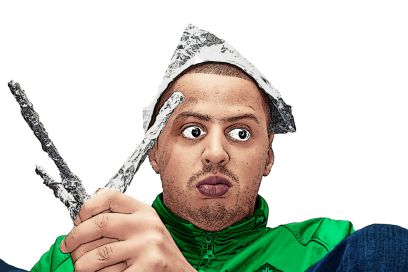 About Choice of Games LLC
Choice of Games LLC is a California Limited Liability Company dedicated to producing high-quality, text-based, multiple-choice games. We produce games in house, including Choice of the Dragon and Choice of Broadsides. We have also developed a simple scripting language for writing text-based games, ChoiceScript, which we make available to others for use in their projects, and we host games produced by other designers using ChoiceScript on our website. All of our games are available on the web. We also produce mobile versions of our games that can be played on iPhones, Android phones, and other smartphones.
We announce new games on our blog, Twitter, Facebook, and Google Plus.
More about Choice of Games LLC