Credits
Writer: Abigail Shaffer Fuller and Michael Gray
Pictures: Abigail Shaffer Fuller
Graphic Design: Michael Gray
ChoiceScript Language Design & Development: Dan Fabulich
"Pride and Prejudice and Murder" is Copyright 2022 Abigail Shaffer Fuller and Michael Gray. All rights reserved.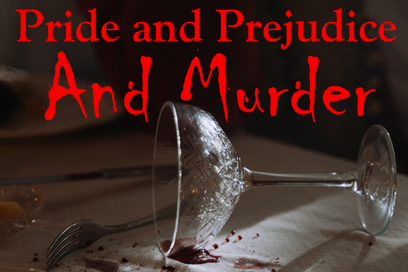 About the Authors
Abigail Fuller is the writer and owner of "Whose Clues," a mystery experience company where she writes and hosts murder mysteries parties. She has also written and created the visual novel: "Murder at Chateau de Rouge." "Pride and Prejudice and Murder" was a delightful merging of two of her favorite things: mysteries and Jane Austen.
Michael Gray is the author of various Hosted Games, including The Courting of Miss Bennet, One Minute Mysteries and The Kidnapped Prom Queen. He has worked on other games, such as "Cat President", "The Lost Oregon City Gold" and "The Pizza Delivery Boy Who Saved the World". He lives in Oregon.
About Choice of Games LLC
Choice of Games LLC is a California Limited Liability Company dedicated to producing high-quality, text-based, multiple-choice games. We produce games in house, including Choice of the Dragon and Choice of Broadsides. We have also developed a simple scripting language for writing text-based games, ChoiceScript, which we make available to others for use in their projects, and we host games produced by other designers using ChoiceScript on our website. All of our games are available on the web. We also produce mobile versions of our games that can be played on iPhones, Android phones, and other smartphones.
We announce new games on our blog, Twitter, Facebook, and Google Plus.
More about Choice of Games LLC