Credits
Writer: Marvin K
Beta Testers: ACMason117, Dake_Sparrow, Ilda Shehu, im_not_savior, Jackpot1776, OldMcDadi Pilate, Sir Shpirt, Tloc, Z16
Art: Marvin K
ChoiceScript Language: Dan Fabulich
"Rain King" is Copyright 2021 Marvin K. All rights reserved.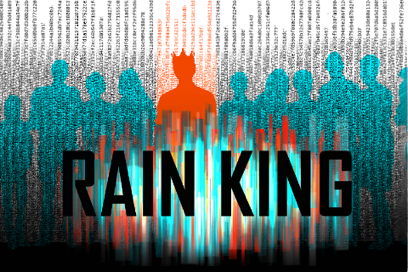 Special Thanks
I thank everyone who has helped in the difficult periods, my family, my relatives, my friends. A special gratitude goes to my two cousins who helped me by testing and giving advice on every step of the road during the creation of Rain King. Another big thank you goes to all the amazing community of beta testers and their kind words, comments, and reviews. Everyone has given me faith in finishing this laborious and beautiful task.
About the Author
Marvin K is the pen name of the young author of his debut game, Rain King. He was born and raised in the crowded city of Tirana, Albania, before moving with his studies in Milan, Italy, where he currently lives. He is studying computer engineering, a desire he had since he received his first computer as a Christmas gift when he was six. When he was little, he loved making up games for his cousins to play together and later started modding video games. He has a passion for technology and reading, which combined, gave birth to the fictional world of Rain King. At some point, he decided to project his imagination into reality in the means of a game. In his free time, he always tries to fit in going to the gym, digital drawing and, of course, hanging out with his friends and family.
About Choice of Games LLC
Choice of Games LLC is a California Limited Liability Company dedicated to producing high-quality, text-based, multiple-choice games. We produce games in house, including Choice of the Dragon and Choice of Broadsides. We have also developed a simple scripting language for writing text-based games, ChoiceScript, which we make available to others for use in their projects, and we host games produced by other designers using ChoiceScript on our website. All of our games are available on the web. We also produce mobile versions of our games that can be played on iPhones, Android phones, and other smartphones.
We announce new games on our blog, Twitter, Facebook, and Google Plus.
More about Choice of Games LLC