Credits
Writer: Devon Connell
Art: silversnow
Copy Editor: Melissa Beattie
ChoiceScript Language Design & Development: Dan Fabulich
"Samurai of Hyuga" is Copyright 2015 Devon Connell. All rights reserved.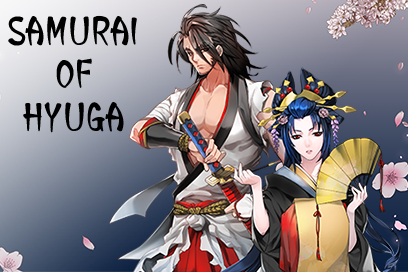 About the Author
Devon Connell is a programmer and writer, and has his own website over at MultipleChoiceStudios. Check out the site for updates, blog posts, and other great works!
Works:
Samurai of Hyuga, a blood-pumping oriental adventure unlike any other!
Fatehaven, a fantasy interactive novel packed with thrills and magic!
StockBreaker, a visual novel and stock-market simulator!
About Choice of Games LLC
Choice of Games LLC is a California Limited Liability Company dedicated to producing high-quality, text-based, multiple-choice games. We produce games in house, including Choice of the Dragon and Choice of Broadsides. We have also developed a simple scripting language for writing text-based games, ChoiceScript, which we make available to others for use in their projects, and we host games produced by other designers using ChoiceScript on our website. All of our games are available on the web. We also produce mobile versions of our games that can be played on iPhones, Android phones, and other smartphones.
We announce new games on our blog, Twitter, Facebook, and Google Plus.
More about Choice of Games LLC