Credits
Writer: Jac Colvin
Art: Jac Colvin
Beta Testers: Ali Ahmed, APersonOnAComp, AzraelFae900, Beezlebub, Nathan Bewley, BoltSterling, Captaincharisma_Ezhi, Shamoi Carty, Cecilia_Rosewood, ChimeraLord, Christine C., Emily Conn, Crotale, fox_vixen, Jesus Guzman, Shaun Horton, Lightsavior, Danielle M., Jose M., Dan Mane, Alex McCarthy, Tyler McMahon, Nikki, Felipe Peluco, Phoenix_The_Pirate, RockyBalboa, Mabel Tan, Lim Chao Teck, and TheFateReaper.
ChoiceScript Language Design & Development: Dan Fabulich
"Wizardry Level C" is Copyright 2016 Jac Colvin. All rights reserved.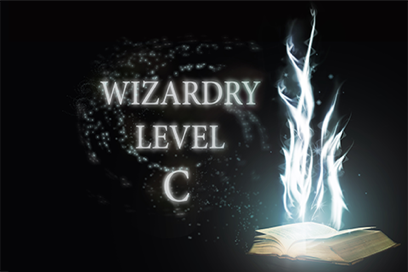 Image acknowledgements
Front cover: Stock image for the book.
Front cover: Brushes/Stamps.
Bunyip Image is used under "Public Domain" permission from:
ABORIGINAL MYTHS. - THE BUNYIP (caption) - photomechanical reproduction: halftone.
State Library of Victoria
Accession Number: IAN01/10/90/12 Image Number: mp006089
Notes: Print published in the Illustrated Australian news.
Title printed below image l.c.
Publication: Melbourne : David Syme & Co., Engraved in image l.l.: J. Macfarlane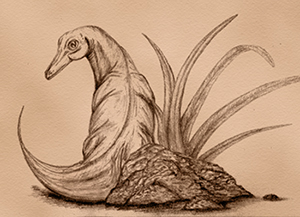 About the Author
Jac Colvin can often be found writing, sketching and involved in photography. When she cannot be found, she's probably disappeared underwater somewhere. This is her first hosted choice of games book, with hopefully more to follow in the future.
About Choice of Games LLC
Choice of Games LLC is a California Limited Liability Company dedicated to producing high-quality, text-based, multiple-choice games. We produce games in house, including Choice of the Dragon and Choice of Broadsides. We have also developed a simple scripting language for writing text-based games, ChoiceScript, which we make available to others for use in their projects, and we host games produced by other designers using ChoiceScript on our website. All of our games are available on the web. We also produce mobile versions of our games that can be played on iPhones, Android phones, and other smartphones.
We announce new games on our blog, Twitter, Facebook, and Google Plus.
More about Choice of Games LLC