Credits
Writer: Jeffrey Dean
Art: Phillip Simpson
Copy Editing: Chris Wolfgang
Beta Testers: Darrell Applewhite, Gloves Belanger, Christy Brinkerhoff, Ben Burwell, Gift Enyadike, Patricia Go, Alicia Gugele, Dwitiya P. Hentyarsa, Leem, Scott Mars, Ethan McMahon, Alan Nguyen, Felicia Natasha Nicole, Ethan McMahon, Tom Rayner, Jim Ross-Drummond, Kenneth Sanders, Inés Souquett, Jessica Steyn, Felicia Natasha Nicole, Cheryl Tay, Eric Thomas, Alexander Vela, Terrell Williams, Anna Wright, Leslie Yao
Managing Editor: Jason Stevan Hill
ChoiceScript Language Design & Development: Dan Fabulich
"Werewolves: Haven Rising" is Copyright 2018 Jeffrey Dean. All rights reserved.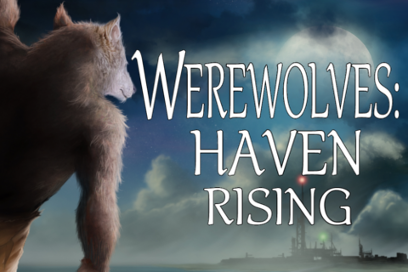 About the Author
Jeffrey Dean grew up in the quiet rural regions of southern Connecticut and has trended northward ever since, obtaining a university degree in computer science before border-hopping into the northern realm of ice and snow to live in his first Canadian igloo.
Eschewing a successful career in technology, Jeffrey decided that it would be far more logical to pursue a career as a penniless author, living on a steady diet of hope and ramen noodles. His Road Less Traveled gamebook series has attracted readers from across the globe and has been praised by old-school RPG fans and modern interactive fiction aficionados alike.
About Choice of Games LLC
Choice of Games LLC is a California Limited Liability Company dedicated to producing high-quality, text-based, multiple-choice games. We produce games in house, including Choice of the Dragon and Choice of Broadsides. We have also developed a simple scripting language for writing text-based games, ChoiceScript, which we make available to others for use in their projects, and we host games produced by other designers using ChoiceScript on our website. All of our games are available on the web. We also produce mobile versions of our games that can be played on iPhones, Android phones, and other smartphones.
We announce new games on our blog, Twitter, Facebook, and Google Plus.
More about Choice of Games LLC