Posted by: Dan Fabulich | Comments (91)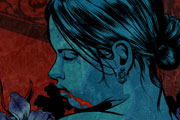 Choice of Games is pleased to announce the release of Choice of the Vampire, by Jason Stevan Hill! Play it on the web, or download the iPhone version or the Android version.
Begin your two-hundred year journey as a vampire in New Orleans, 1814; choose whether you will seek love, power
or redemption as you negotiate the growing-pains of the young Republic.
We hope you enjoy playing "Choice of the Vampire" and we encourage you to play it, tell your friends, and to recommend it on StumbleUpon, Facebook, Twitter, and other sites. Don't forget: our initial download rate determines our App Store ranking. Basically, the more times you download in the first week, the better "Choice of the Vampire" will rank.