Posted by: Jason Stevan Hill | Comments (12)
We are excited to announce the release of Choice of the Vampire v1.2.2. This finally brings the new_orleans_rapport scene to iPhone, as well as introduces the player to Memphis. More importantly, though, v1.2.2 sees a new User Interface for Choice of Games, as well as iOS-specific animations (page-curls, etc).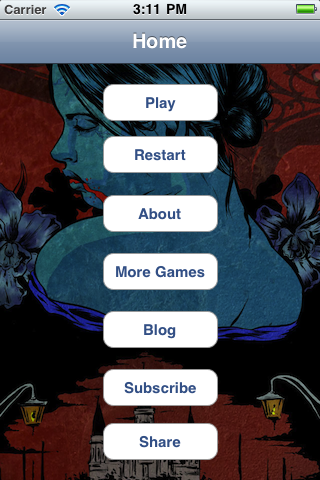 It also makes accessing the stat screen much more fluid, as well as making sharing on things like Facebook much easier. As you may have noticed with our Forums, we are now connected to Facebook; sharing a comment (logging in to your FB profile) on an iOS device is now automated.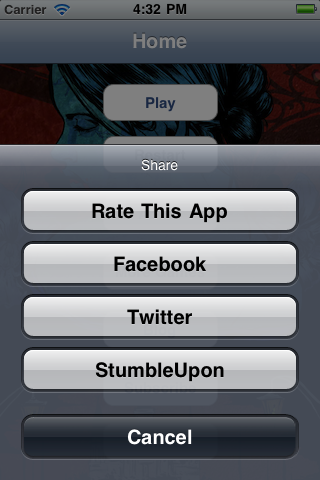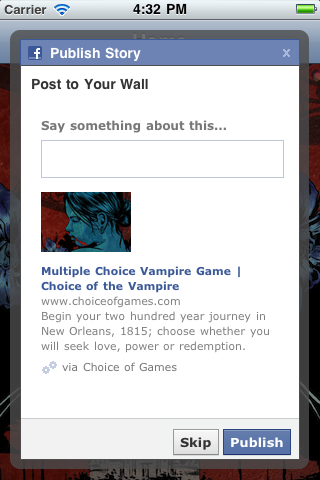 The difference is most dramatic for iPad. Here, you can see how the stat screen and the home page are inset against the story, for simplified navigation.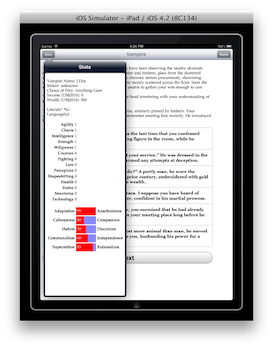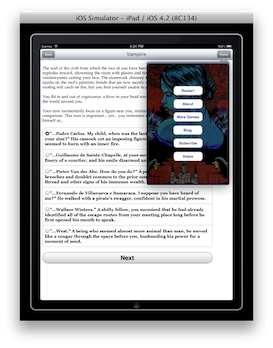 Moreover, in landscape mode, the stat screen can now be displayed alongside the text of the game: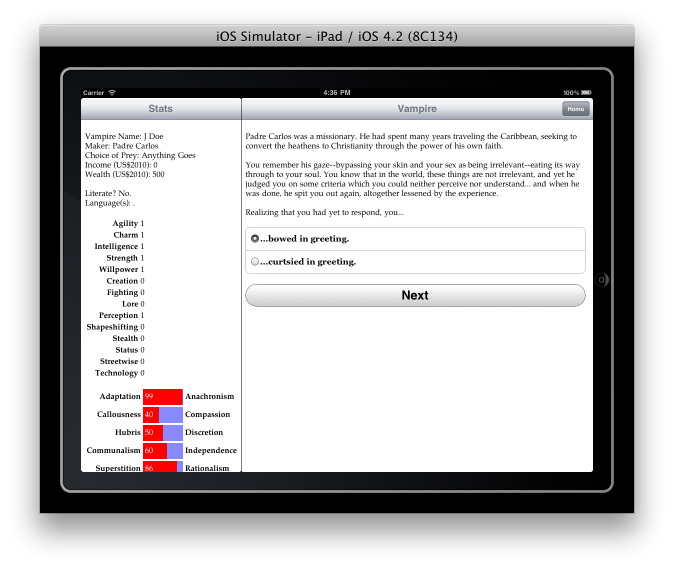 Romance II and other future games will be released on iOS with the new UI.
As a side note, as with all major upgrades, there were some bugs. We are already fixing them, and v1.2.3 should be submitted to Apple in the next 48 hours.