Posted by: Jason Stevan Hill | Comments (20)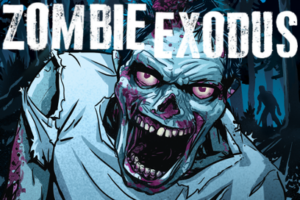 To celebrate Halloween, we're thrilled to announce that Zombie Exodus Part IV: Survival is now available to download on iOS, Android, and the Chrome Web Store for Windows, OS X, and Linux. Zombie Exodus won the XYZZY 2011 Special Recognition award for interactive fiction; Jim Dattilo has continued to develop and expand his game, incorporating extensive feedback from the Choice of Games community.
To play Part IV, you will need to update to the latest version of Zombie Exodus (version 2.0.0); you can purchase it as an in-app purchase at the end of Part III or at the very start of the game.
In addition, we're running a sale on Choice of Zombies and Eerie Estate Agent until November 4th. This week only, pick up both games for only $0.99 each on iOS and Android.
Lastly, if you live in the Bay Area, don't forget the Vampire: the Masquerade LARP we'll be running at ConVolution this Friday! (It's a very big week for us.)