Posted by: Dan Fabulich | Comments (3)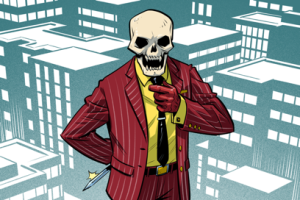 On Friday, December 20th, we'll release our last game of the year under the "Choice of Games" label: "Choice of the Deathless," by Max Gladstone, Campbell Award-nominated author of "Three Parts Dead" and "Two Serpents Rise."
Battle demons and undead attorneys, and win souls to pay back your student loans! At the elite demonic-law firm of Varkath Nebuchadnezzar Stone, you'll depose a fallen god, find romance, and maybe even make partner, if you don't lose your own soul first.
Our beta testers are giving it rave reviews; I have a very good feeling about this one.
To be notified when "Choice of the Deathless" is available, subscribe by email on the right-hand side of this page, or follow us on Facebook, Twitter, or Google+.