Posted by: Dan Fabulich | Comments (0)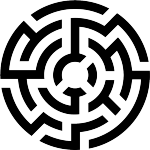 We're proud to announce the launch of our new Choice of Games "omnibus" app for iPhone and iPad, available now in Apple's App Store!
It's a new way to play our games on iOS: a single app that collects all of our Choice of Games titles in one place.
(The omnibus app is only available on iOS for now, not Android.)
Download the omnibus for free, and you'll receive:
Free access to eight complete Choice of Games titles: Choice of the Dragon, Choice of Broadsides, Choice of the Vampire, Choice of the Deathless, Choice of Kung Fu, For Rent: Haunted House, and Creatures Such As We.
Free demos of some of our all-time greatest hits and new releases, including Choice of Robots, Choice of Rebels, and Psy High. You can pay to unlock the full versions.
Here are the features that we're working on for the future:
Search: find your favorite games within the app
Sort by title, author, and genre
Internal reviews: rate your favorite games
Improved graphics and menus
Transfer app purchases into the omnibus app
We're sure you have a lot of questions; you can learn more about in our omnibus FAQ.