Posted by: Mary Duffy | Comments (0)
Grand Casino of Fortune, Dawn of the Sol Empire, and Caves and Dinosaurs, the latest in our user-made "Hosted Games" line of multiple-choice interactive-fiction games, are now available on Android and iOS. All three on sale until March 24th!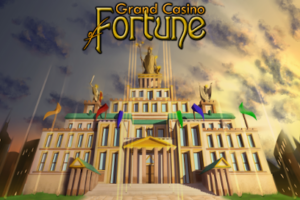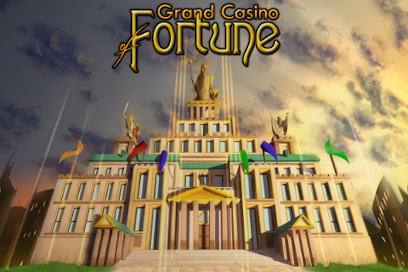 As you enter the Grand Casino, you have only one goal: reach the top floor and claim unimaginable wealth for yourself. Can you succeed where many others have failed?
It's 33% off until March 24th!
Grand Casino of Fortune is a thrilling 55,000-word interactive fantasy novel by Teemu Salminen, where your choices control the story. It's entirely text-based—without graphics or sound effects—and fueled by the vast, unstoppable power of your imagination.
If you reach the top floor of the Grand Casino, unimaginable wealth will be yours. Challenge various gambling games – including classics like blackjack and poker. But can you avoid drowning in debt in the process?
Guide a mysterious character (non-specified gender) on their path to succeed at a divine trial
Challenge lots of gambling-related minigames such as blackjack, poker, roulette, baccarat and many others – even original games and modified versions of classic games!
Collect items that increase your luck to further improve your odds of winning at various games.
Use borrowed tokens as leverage to fuel wild accumulation of wealth.
Explore the casino further to discover special events and games.
The higher you climb, the more you have to win – or lose.
Can you reach the top floor and survive the final trial?
Take the chance to reach heights that only exist within the Grand Casino!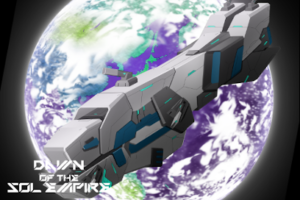 You are the leader of a space colony threatened by imminent invasion. Can you find a path to survival for your people – as well as yourself? Manage your planet, expand your space fleet, make diplomatic breakthroughs – and do whatever it takes to survive an interstellar invasion by the vastly stronger Sol Empire!
It's free to win and 33% off "pay to turn off ads" until March 24th!
Dawn of the Sol Empire is a thrilling 35,000-word interactive science fiction novel by Teemu Salminen, where your choices control the story. It's entirely text-based—without graphics or sound effects—and fueled by the vast, unstoppable power of your imagination.
Choose your gender (male, female or other).Guide a remote space colony to safety – or ruin – in truly dangerous circumstances.
Challenge or appease the mighty mighty Sol Empire.
Control or unleash the advanced AI running your colony.
Navigate the politics, diplomacy, internal affairs, military expansion, industry, economy and scientific research of your colony.
Engage in fast-paced space combat when needed.
Interact with ruthless AIs and cunning politicians, all with their own goals.
Experience around a dozen unique endings – most with a unique branching path leading up to the ending itself!
Show the universe your resourcefulness and unwavering resolve to survive!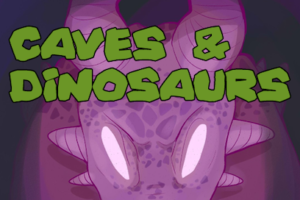 Adventure awaits! Delve deep into dangerous labyrinth in search of the magical flying dinosaur's (not a dragon) money pit. While you might seek treasure, fame, friendship, love, the past, exotic animals, revenge, trophy killing or even your birthright to the throne, you don't know that you're actually stuck inside a ruthless game…
Caves and Dinosaurs is 33% off until March 24th!
As a character inside a game, you are unknowingly being hunted by a blood-thirsty DM who is trying to TPK (total party kill) your plucky group of adventurers. The cards are stacked against you, and you will likely die, but with a little luck and ingenuity, you might escape with your life, and maybe, just maybe get a happy ending. If you have every played a TTRPG then you will love the nostalgia this game will bring you.
Play as one of the five party members (Tank, DPS, Healer, Support, and Trapper).
Experience all the good, the bad, and the ugly endings.
Roll dice just like any other RPG experience.
Over 400 different paths lead to a larger story hidden underneath the surface.
Avoid over 50 ruthless ways to die!
The authors developed their games using ChoiceScript, a simple programming language for writing multiple-choice interactive novels like these. Writing games with ChoiceScript is easy and fun, even for authors with no programming experience. Write your own game and Hosted Games will publish it for you, giving you a share of the revenue your game produces.