Posted by: K L | Comments (26)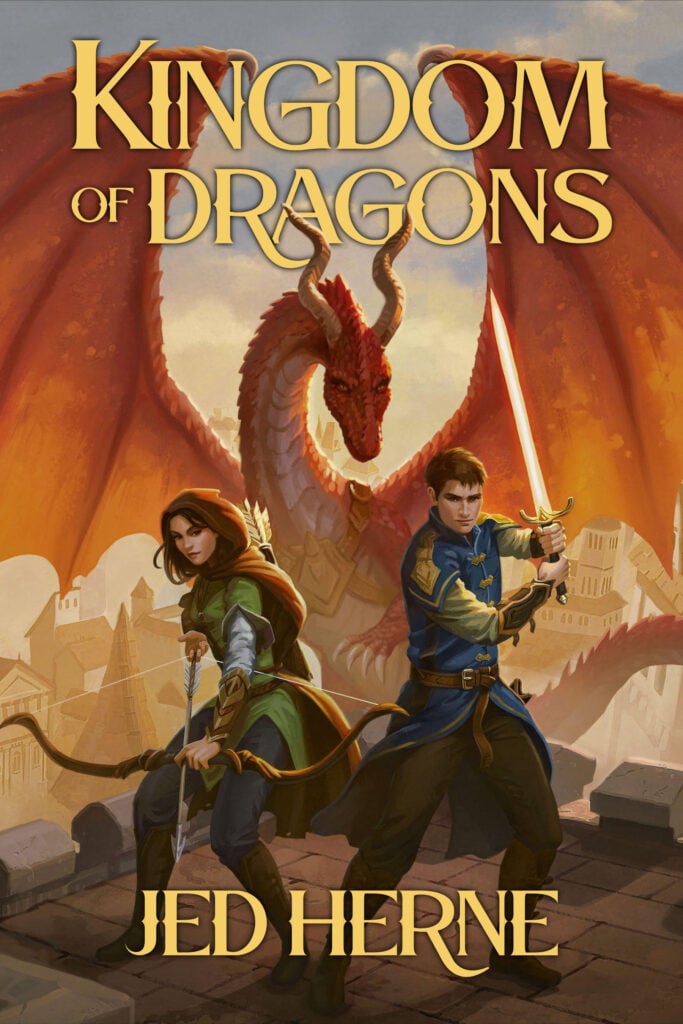 We're thrilled to announce that Jed Herne, author of our popular game The Siege of Treboulain, has a new novel coming out, and you can back it now on Kickstarter. To celebrate, we're putting The Siege of Treboulain on sale until November 16th!
Kingdom of Dragons: An Epic Fantasy Novel
A dragon rider seeking vengeance. A spy on a crusade of destruction. And two nations on the brink of war.
Zora has dreamed of revenge ever since a Sunwarden killed her father. When she saves a town from bandits alongside her fellow rangers, and discovers a dragon egg, she might finally get her chance.
After dragons killed Rovan's best friend, he vowed to destroy them all. Apprenticing himself to a Sunwarden, he steals an egg and infiltrates Alegium – the floating city of the dragon riders – to destroy it from within.
But as Zora and Rovan train their dragons, master new magic, and grow closer together, they will question everything they once knew.
When the chance comes to take their vengeance, how will they deal with the weight of their past?
Back Kingdom of Dragons on Kickstarter until November 30th! And don't forget to get The Siege of Treboulain for 30% off until November 16th!