Posted by: Jason Stevan Hill | Comments (4)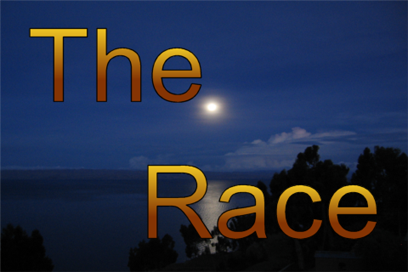 Choice of Games is pleased to announce the release of The Race, by Andy Why! Play it on the web, or download the iPhone version or the Android version.
Much like Zombie Exodus, Andy developed "the Race" with extensive input from the Choice of Games Forums.
You are about to go on the journey of a lifetime as you take part in the event known the world over as "The Race". With a huge cash prize, being a participant on The Race is a great opportunity for success. You have been chosen to take part and race through Peru to an unknown, final destination. Every step of the way, the choices you make will affect your performance, as well as the other teams around you! Select your partner, compete against other teams, uncover corruption and discover hidden secrets! "The Race" is a choice-driven text adventure with multiple endings. Can you find them all? Can you make it to the end?
Bonus: It's not all about winning. Sometimes other choices are more important. Can you uncover a hidden conspiracy? Can you solve the mysteries in your dreams? Can you even go through cities not even on the race list?! There are three alternative endings to the race. Challenge your friends to find them all!
We hope you enjoy playing "The Race" and we encourage you to play it, tell your friends, and to recommend it on StumbleUpon, Facebook, Twitter, and other sites. Don't forget: our initial download rate determines our App Store ranking. Basically, the more times you download in the first week, the better "The Race" will rank.
Finally, a shameless plug: "The Race" is another game available as part of our hosted games plan. If you'd like to write a multiple-choice game of your own, give it a try! If you host our game with us, we'll share a portion of the revenue that the game produces with you.