Posted by: Dan Fabulich | Comments (36)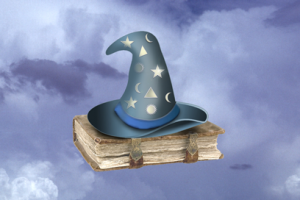 We're proud to announce that Life of a Wizard, the latest in our Hosted Games label of multiple-choice interactive-fiction games, is now available for iOS, Android, and, via the Chrome Web Store, Windows, OS X, and Linux.
Write an archmage's autobiography in this 80-year 130,000-word interactive fiction. Play good or evil, man or woman, as you bring peace to the kingdom or take over the world with your sorcery. Brew potions, raise the dead, summon mythical beasts, control men's minds, and blast away your enemies.
"Life of a Wizard" is an epic interactive novel by Mike Walter where you control the main character. In each chapter, your choices determine how the story proceeds.
Will you find romance, get married, or have children? Will you become the arch-mage, grand bishop, nature-loving druid, hardened battle-mage or even an undead lich? The choice is yours!
We hope you enjoy playing Life of a Wizard. We encourage you to tell your friends about it, and recommend the game on StumbleUpon, Facebook, Twitter, and other sites. Don't forget: our initial download rate determines our ranking on the App Store. Basically, the more times you download in the first week, the better we'll rank.