Posted by: Dan Fabulich | Comments (3)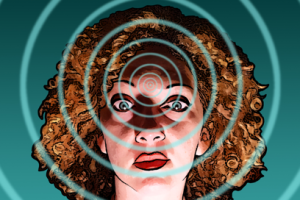 We're proud to announce that The ORPHEUS Ruse, the latest in our popular "Choice of Games" line of multiple-choice interactive-fiction games, is now available for iOS, Android, Kindle Fire, and, via the Chrome Web Store, Windows, OS X, and Linux.
Infiltrate the enemy as a psychic spy, leaping from body to body by touch! But when your own body is stolen, you'll race against time to find it before your mind disintegrates.
"The ORPHEUS Ruse" is the thrilling interactive spy novel by Paul Gresty, where your choices determine how the story proceeds. The game is entirely text-based–without graphics or sound effects–but driven by the vast, unstoppable power of your imagination.
What secrets have your mentors been keeping from you? Can you trust your friends when you don't know whose face they're wearing? What will you sacrifice to hide your powers from the world?
We hope you enjoy playing The ORPHEUS Ruse. We encourage you to tell your friends about it, and recommend the game on StumbleUpon, Facebook, Twitter, and other sites. Don't forget: our initial download rate determines our ranking on the App Store. Basically, the more times you download in the first week, the better our games will rank.