Posted by: Dan Fabulich | Comments (0)
Today, Choice of Games is proud to announce two new games. First, Neighbourhood Necromancer, the latest in our popular "Choice of Games" line of multiple-choice interactive-fiction games, is now available for iOS, Android, Kindle Fire, and, via the Chrome Web Store, Windows, OS X, and Linux.
Second, we're announcing that Planetary Quarantine is now available under our "Hosted Games" program for iOS, Android, and the Chrome Web Store.
Neighbourhood Necromancer: Command the undead to take revenge on the suburbs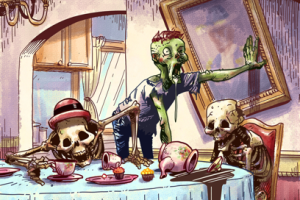 In Neighbourhood Necromancer, command the undead to take revenge on the suburbs! Oh, everyone at school laughed at you, but no one will laugh when your minions seize control of critical local infrastructure. Perhaps you'll start by taking over a convenience store.
Neighbourhood Necromancer is a hilarious interactive horror novel by Gavin Inglis, author of Eerie Estate Agent. The game is entirely text-based–without graphics or sound effects–and fueled by the vast, unstoppable power of your imagination.
Will you rule suburbia openly or skulk in the shadows? Will your necromancing impress the cool kids at school? Will you use your dark powers to destroy your home town, or save it from the secret industrial/military operatives who have come to destroy you? The choice is yours.
Become a teenage small-town necromancer.
Play as male or female, gay or straight.
Manage an unruly squad of walking corpses.
Exact brutal vengeance, or struggle to maintain your humanity.
Entertain unexpected house guests from beyond the grave.
Planetary Quarantine: Build worlds and minds across interstellar space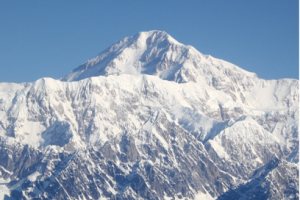 In Planetary Quarantine, you're a quarantine agent—an extrajudicial representative of the law who lets only approved people and products leave Earth—and in a few days your starship will be arriving as your new home world. A dead passenger, a mysterious society, and a potential threat to interstellar civilization all await you. Solve the case and save the world. Build your life while building society. Explore this richly intricate game where new surprises await you each time you play!
We hope you enjoy playing Neighbourhood Necromancer and Planetary Quarantine. We encourage you to tell your friends about them, and recommend our games on StumbleUpon, Facebook, Twitter, and other sites. Don't forget: our initial download rate determines our ranking on the App Store. The more times you download in the first week, the better our games will rank.