Posted by: Dan Fabulich | Comments (4)
Today, Choice of Games is proud to announce two new games. First, NOLA Is Burning, the latest in our popular "Choice of Games" line of multiple-choice interactive-fiction games, is now available for iOS, Android, and, via the Chrome Web Store, Windows, OS X, and Linux.
Second, we're announcing that Choice of the Rock Star is now available for iOS, Android, and the Chrome Web Store.
NOLA Is Burning: A blood-soaked New Orleans noir thriller!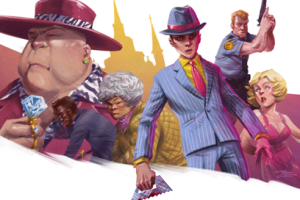 Your boss, The Bull, the most dangerous gangster in New Orleans, has a job for you. Rescue your kidnapped lover–officially The Bull's lover, but unofficially yours–before dawn. Slaughter everyone who stands in your way, including other gangsters, cops, and the Triad, as you slink across the underbelly of New Orleans.
NOLA Is Burning is a blood-soaked interactive noir thriller where your choices control the story. The game is entirely text-based–without graphics or sound effects–and powered by the vast, unstoppable power of your imagination.
Will you outwit your enemies or take it to the mattresses with your trusty sawtooth? Will you earn respect as NOLA's most infamous headcrusher, or will you retire to Mexico on a huge pile of cash? To be honest, you'll probably die. But in NOLA, death is just the beginning.
Your character, your choice: play as a man or a woman, straight or gay!
Make deals with the cops, a Voodoo priestess, the leader of the local Triad, or a fallen priest.
Mix old world magic and advanced technology in a fight to the death, and beyond.
More than 70,000 words of interactive fiction, 15,000 words on every run through the game.
Choice of the Rock Star: Rock your way to the top of the '80s charts!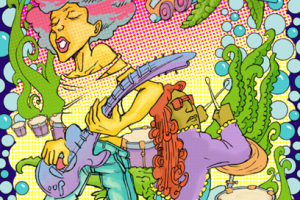 Rock your way to the top of the '80s charts in this interactive tale of music and mayhem! But beware, mischievous managers, fickle fans, and gossiping groupies stand between you and rock immortality. Will your band tear itself apart? Will you flame out on national television? Or will you build a legacy that stands the test of time?
Choice of the Rock Star has been unofficially available for a while now, but it's an extremely complex game with many different paths to success, so it took us a little while to shake out all of the bugs. We think it's in ship shape, now, and ready for you to rock out.
Please Spread the Word
We hope you enjoy playing NOLA Is Burning and Choice of the Rock Star. We encourage you to tell your friends about them, and recommend our games on StumbleUpon, Facebook, Twitter, and other sites. Don't forget: our initial download rate determines our ranking on the App Store. Basically, the more times you download in the first week, the better our games will rank.