Posted by: Dan Fabulich | Comments (4)
Today, Choice of Games is proud to announce two new games. First, Heroes Rise: HeroFall, the latest in our popular "Choice of Games" line of multiple-choice interactive-fiction games, is now available on Steam, iOS, Android, and Kindle Fire.
Second, we're announcing that Life of a Mobster is now available under our "Hosted Games" program for iOS, Android, and the Chrome Web Store.
Heroes Rise: HeroFall: Would a hero like you assassinate the President?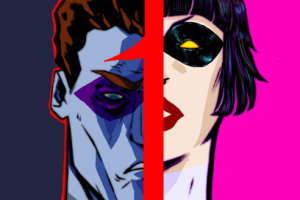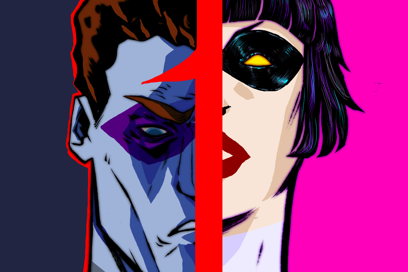 Heroes Rise: HeroFall completes the epic Heroes Rise trilogy by Zachary Sergi, featuring the smash hits Heroes Rise: The Prodigy and Heroes Rise: The Hero Project, interactive novels where your choices control the story. The Heroes Rise trilogy is entirely text-based—without graphics or sound effects—and fueled by the vast, unstoppable power of your imagination.
As the corrupt President Victon launches his oppressive campaign of Powered Regulation, your Legendary heroic rise transforms into something much more: you must become a political icon fighting to restore Powered rights in America. This new battle takes a twisted turn when your once-greatest enemy, Prodigal, tells you President Victon's darkest secret….
Now you are faced with the biggest choices of your career: Do you trust the word of your archenemy? Will you evade President Victon's gang of criminal bounty hunters? Can you save your family and complete your rise as a Legendary hero?
All of your decisions lead to this epic conclusion, where you must truly define what you believe is right and what you stand for as a hero—and what (or whom) you're willing to sacrifice for those ideals. Play as male or female, gay or straight, and decide how your story will end. How many alternate endings can you unlock?
How high will you rise?
Over 118,000 words
Play as gay or straight, male or female
Five possible romance options
Save your parents from the Devoid prison for Powered criminals
Unleash your mysterious "Infini" powers
Life of a Mobster: Mob boss? Senator? Hitman? Celebrity? FBI Director?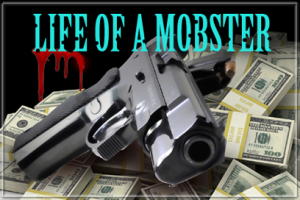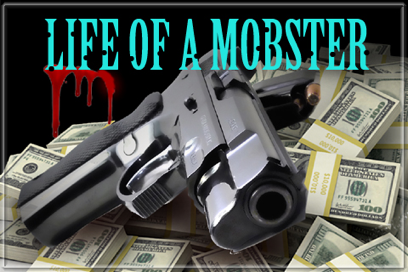 Join the mob and rule the city! Will you become a celebrity mobster, or rule from the shadows?
Life of a Mobster is a thrilling interactive novel by Mike Walter, author of Life of a Wizard and Paradox Factor Will you betray the five families to win the heart of a good-looking FBI agent? Will you end up as a prisoner, a senator, or FBI director? The choice is yours.
We hope you enjoy playing Heroes Rise: HeroFall and Life of a Mobster. We encourage you to tell your friends about them, and recommend our games on StumbleUpon, Facebook, Twitter, and other sites. Don't forget: our initial download rate determines our ranking on the Steam and the App Store. The more times you download in the first week, the better our games will rank.