Posted by: Dan Fabulich | Comments (2)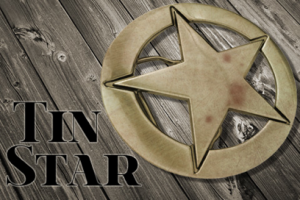 EDIT: We did it! Tin Star is out now on Steam.
We've posted Tin Star on Steam Greenlight, where the community votes for games to be released on Steam.
We're asking all of our fans to go to that page and click "Yes." It's completely free and it just takes a second.
Tin Star is an interactive western mystery novel by Allen Gies (author of Marine Raider, Apex Patrol, and Shadow Horror). It's over 1.3 million words long, making it the biggest interactive novel ever made. A single playthrough from beginning to epilogue can run over 80,000 words.
We've published a number of popular games on Steam under our "Choice of Games" label, but this is the first time we're trying to publish a game from our Hosted Games label on Steam. Tin Star was the obvious first choice, because you rated it the best Hosted Game of 2014.
We're counting on you! Please vote for Tin Star on Steam Greenlight and invite your friends to do the same. (Just don't be annoying about it.)