Posted by: Dan Fabulich | Comments (1)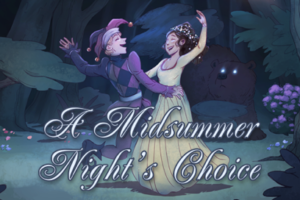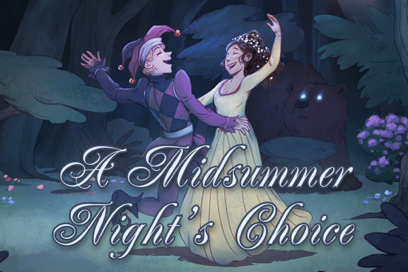 Do you want to know more about the origins of A Midsummer Night's Choice? Do you want to impress your friends with how much you know about Shakespeare? And more importantly, do you want to know why there's a bear? Now you can purchase the Director's Commentary!
In the "Director's Commentary" mode, an extra option will appear on certain choices, "View new commentary," allowing you to read the author's notes about that moment in the story.
To unlock the Director's Commentary, you'll first need to purchase the full version of A Midsummer Night's Choice on the web, iOS, Android, or Steam. The Director's Commentary is an additional in-app purchase for $0.99.
The author, Kreg Segall, is Associate Professor of English at Regis College, in Massachusetts, where he teaches and writes about medieval and Renaissance literature. In addition to his scholarly work on Shakespeare and Spenser, he has been writing live role-playing games for over twenty years.
Whenever we try something new, we think of it as an experiment. If lots of people buy and enjoy the Director's Commentary for Midsummer, we'll plan do more of it in the future.