Posted by: Mary Duffy | Comments (0)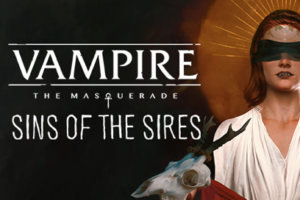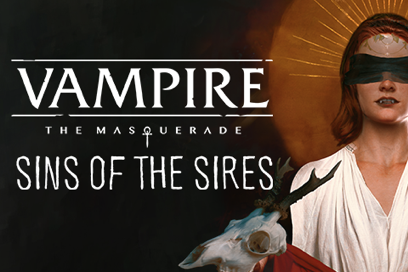 In partnership with World of Darkness and Paradox Interactive, Choice of Games is proud to announce the release of Vampire: The Masquerade — Sins of the Sires now available on Steam, iOS, and Android.
It's 20% off until March 31st! And Sins of the Sires author Natalia Theodoridou's Nebula Finalist Rent-a-Vice is 25% off as well!
In this elegy of blood, Athens is burning!
Vampire: The Masquerade — Sins of the Sires is an interactive novel by Natalia Theodoridou, based on "Vampire: The Masquerade" and set in the World of Darkness shared story universe. It's entirely text-based, 300,000 words, without graphics or sound effects, and fueled by the vast, unstoppable power of your imagination.
Athens, Greece: a city with an ancient past now thrust into the modern age. A city torn between the Camarilla establishment and the Anarchs, where everyone owes your boss a favor, and that makes you an untouchable vampire in this nocturnal society where you and your fellow Kindred must conceal yourselves from mortal eyes–the Masquerade of the Kindred.
Rumors spread of an ancient vampire, Aristovoros, intent on bringing about a new world for the Kindred, an end to the Masquerade. Why hide from mortals when you can reign over them as gods?
Who will you use, who will you help, and who will you prey on? Will you topple the old Prince Peisistratos? Will you betray your boss when your lost sire returns? What miseries will you inflict to fight for a fairer, more humane world?
• Become Clan Tremere, Ventrue, Malkavian, Banu Haqim, or thin-blooded.
• Play as a man, a woman, or a non-binary person, femme, masc, or androgynous, and as gay, straight, bisexual, queer, or ace.
• Outlast a dark tale of corruption, power hunger, betrayal, and yearning for what you once were.
• Rise within the ranks of the Camarilla, stand with the Anarchs, or forge your own lonely way ahead.
• Unmask your true sire. Is it the Prince Peisistratos? One of the city's Primogen? Is it Aristovoros himself?
Which part will you play in this game of masks?
We hope you enjoy playing Vampire: The Masquerade — Sins of the Sires. We encourage you to tell your friends about it, and recommend the game on Facebook, Twitter, Tumblr, and other sites. Don't forget: our initial download rate determines our ranking on the App Store. The more times you download in the first week, the better our games will rank.