Posted by: Jason Stevan Hill | Comments (2)
Hosted Games has a new game for you to play!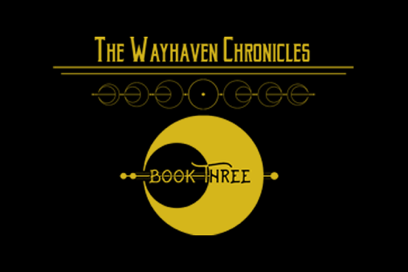 Mad scientist vampires, supernatural carnivals! Can there be anything else?

Well….

As you settle into your new life working with Unit Bravo—and growing ever closer to one member in particular—life goes on. But so does the supernatural world.

A string of kidnappings takes over Wayhaven and, once more, you're called in as it quickly becomes apparent there's more going on than what's on the surface.

Even worse when the kidnapper's focus turns on you…and you're the only one with the power to deal with them! It's time for bids to be placed. But when the gavel drops…better make sure it's not you who's the next lot.

Wayhaven Chronicles: Book Three is a 1,200,000-word interactive novel by Mishka Jenkins—without graphics or sound effects—where your choices control the story. Those decisions will shape who is friend or foe, who will share in your secrets, and just how your romance with a certain vampire will grow in this latest story from The Wayhaven Chronicles!
Mishka developed this game using ChoiceScript, a simple programming language for writing multiple-choice interactive novels like these. Writing games with ChoiceScript is easy and fun, even for authors with no programming experience. Write your own game and Hosted Games will publish it for you, giving you a share of the revenue your game produces.