Posted by: K L | Comments (14)
Hosted Games has a new game for you to play!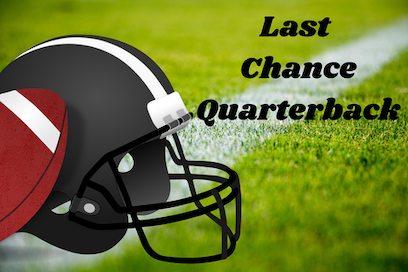 After a career where you've achieved everything but a championship, you have one last chance. However, the strongest team ever is led by your biggest rival, who is also great greatest player of all time. Can you finally overcome the biggest hurdle in your career?
Last Chance Quarterback is a 115,000-word interactive novel by Chris Viola, author of Super Star Soccer Striker. It's entirely text-based, without graphics or sound effects, and fueled by the vast, unstoppable power of your imagination. Choose your play style, your personality, and even your team.
Play as male like the rest of the league or be the sport's first female or nonbinary star.
Romance a partner of your choice.
Choose how you present yourself to your family, the media, and your teammates, developing a full personality.
Feel the highs and lows of having to rival the greatest player of all time.
Choose between being a team-first player to increase your chances of victory or boosting your own reputation by increasing your career stats.
Choose between playing as a powerhouse who can make the big throw, a precise and consistent player, a quick-thinking leader, a shifty fast-on-your-feet scrambler, and more.
The team's fate rests on your shoulders. Can you handle the pressure?
Last Chance Quarterback is 40% off until August 10th!
Chris developed this game using ChoiceScript, a simple programming language for writing multiple-choice interactive novels like these. Writing games with ChoiceScript is easy and fun, even for authors with no programming experience. Write your own game and Hosted Games will publish it for you, giving you a share of the revenue your game produces.