Posted by: Rachel E. Towers | Comments (1)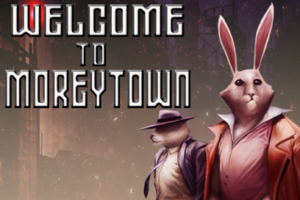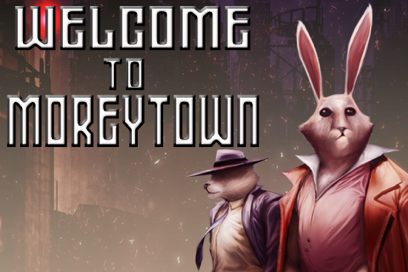 We're proud to announce that Welcome to Moreytown, the latest in our popular "Choice of Games" line of multiple-choice interactive-fiction games, is now available for Steam, iOS, and Android. It's 25% off until May 12th!
Claw your way to the top of Moreytown, a furry slum for human-animal hybrids. Will you take down the gangs who rule the town, or take them over instead?
Welcome to Moreytown is a 150,000-word interactive novel by S. Andrew Swann. It's entirely text-based, without graphics or sound effects, and fueled by the vast, unstoppable power of your imagination.
You're a moreau: a genetically engineered human-animal hybrid, a remnant of mankind's last war. Surviving life in a Moreytown hasn't been easy, but now, someone is out to kill you and your fellow "moreys"—unexplained fires, explosions, and the gangs swirling around the neighborhood add up to big trouble. It's up to you to save your pelt, and maybe take over town.
Play as one of thirteen different species, including tiger, capybara, bear, or wolf. Infiltrate a sinister cult, or ally yourself with a gang of moreys. Choose a side and let the fur fly!
• Play as male, female, or non-binary, gay, straight, bi, or ace
• Fight the police or help them to bring down a terrifying enemy
• Save your neighborhood from utter destruction
• Take over a street gang, or even run your own cult
• Explore multiple potential romantic relationships
We hope you enjoy playing Welcome to Moreytown. We encourage you to tell your friends about it, and recommend the game on StumbleUpon, Facebook, Twitter, and other sites. Don't forget: our initial download rate determines our ranking on the App Store. The more times you download in the first week, the better our games will rank.